Inspiring Internships in Impact Start-Ups
T ern-up teams up with African and Asian entrepreneurs to offer unique English-speaking internships in start-ups that have made it their mission to positively impact their communities, society or the environment. So called impact start-ups.
Our Organization
Our Commitment
Tern-up is a Germany-based social enterprise that offers you unique internships in selected impact start-ups worldwide. After a careful curation and vetting process, Tern-Up teams up with our selected start-ups to identify areas of need and draw up great, mutually beneficial internships for our international interns and entrepreneurs alike. Once placed, we support you in organizing your trip and time on the ground.
Your Internship
Your Impact
Working alongside our start-up entrepreneurs in their quest to positively affect their communities, our interns gain invaluable professional and personal experience. At the same time they help create international teams, add valuable man or woman power, bring unique complementary skills and offer fresh perspectives and ideas – helping their start-up to make an even bigger impact.
With our internships Tern-Up aims to create lasting professional and personal relationships that help us build a worldwide network of like-minded change-makers, companies, organizations and supporters contributing to social and environmental change in Africa, Asia and the West.
With unprecedented access to technology, capital and expertise, impact start-ups are among the most effective drivers of positive change worldwide today.
Unlike NGOs that largely depend on donors or temporary funding, start-ups aim to run on the strength of their business models, making them more independent and sustainable in the long run.
Tern-up strongly believes in the power of these young impact entrepreneurs and their businesses.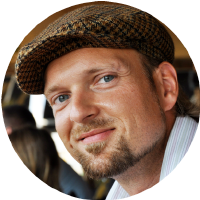 Lukas Roegler
Lukas is an award-winning international journalist, director and producer, who has been active in the international start-up scene since 2011.
Inspired by some of the incredible entrepreneurs he met on research trips to Nigeria, South Africa and Vietnam, Lukas decided to go beyond the limits of media reporting for the first time and create Tern-Up.
Lukas sees Tern-Up as a way to forge lasting links between the next generation of young professionals in Europe and North America and young change makers in the Global South – and have them team up to create an even bigger positive impact together.
Lukas holds an M.A. degree in Political Science from Bonn University and has studied at McGill University in Montreal as a DAAD scholar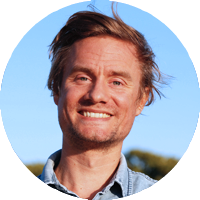 Clemens Bröhl
Clemens was working in the finance sector, before his desire to use his background in economics in social impact projects brought him to northwestern Tanzania, where he worked to set up a local microfinance network with over 22,000 community members.
Motivated by this experience, he helped develop Tern-Up's idea of building a platform that makes social enterprises around the globe available to those who, like him, aim to use their skills to bring about positive change in the world.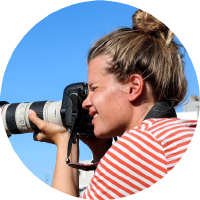 Anna Kalso
Anna is a graphic designer with a strong background in social design.
She believes that designers have an important role in creating the complex visual reality that tells us what to buy, what to think and who to be. Being part of creating this visual world as a designer comes with great responsibility.
Anna has her own design agency which is fully dedicated to socially and ecologically responsible projects. Her clients include names such as Amnesty International and Médecins Sans Frontières.
Anna believes that many young professionals have the skills and desire to bring about positive change in the world, but often find the right connection and possibilities hard to come by. Tern-Up plays an important role in making this connection.